Projections for the coming years suggest the marijuana market will not be slowing down any time soon.
Cannabis has grown to a $9 billion market in the United States despite still being illegal under federal law, according to an analyst with cannabis research firm BDS Analytics. The analyst recently told CNN that nation's marijuana industry pulled in about $9 billion in sales in 2017, and will likely hit $11 billion this year before surging to $21 billion in 2021.
Federal prohibition has not prevented the marijuana industry from expanding. While marijuana is still classified as a Schedule I substance under the federal 1970 Controlled Substances Act, 29 states and the District of Columbia have legalized medical marijuana, and nine states plus the District of Columbia now allow for recreational marijuana.
The states that have legalized marijuana are being rewarded with tax revenue and job creation. BDS Analytics estimates that the states where marijuana has been legalized garnered $1 billion in taxes in 2016 and will collect another $1.4 billion for 2017. The firm estimates that more than 100,000 people are working directly around the cannabis plant and that the number could reach 292,000 by 2021.
Other reports have indicated that the industry already employs between 165,000 and 230,000 full- and part-time workers and will soon outpace manufacturing, utilities, and government industries in job creation. Job postings for the U.S. cannabis industry increased by 445 percent in 2017.
A Growing Industry
Marijuana sales in the U.S. are expected to continue growing at a fast rate due to new and expanding markets.
The 2017 sales values provided by BDA Analytics reflect the industry prior to California opening its massive market on January 1. The addition of California's recreational marijuana industry alone is expected to bump up the market another $5 billion.
Nevada's recreational marijuana sales, which started only last summer, continue to grow and break records. In addition, Massachusetts also is set to begin recreational marijuana sales sometime this year.
In Oklahoma, voters will get to decide on whether to legalize medical marijuana this summer, and the governor of New Jersey has vowed to legalize recreational marijuana as soon as possible.
Learn more about 2018 marijuana industry trends to keep an eye on.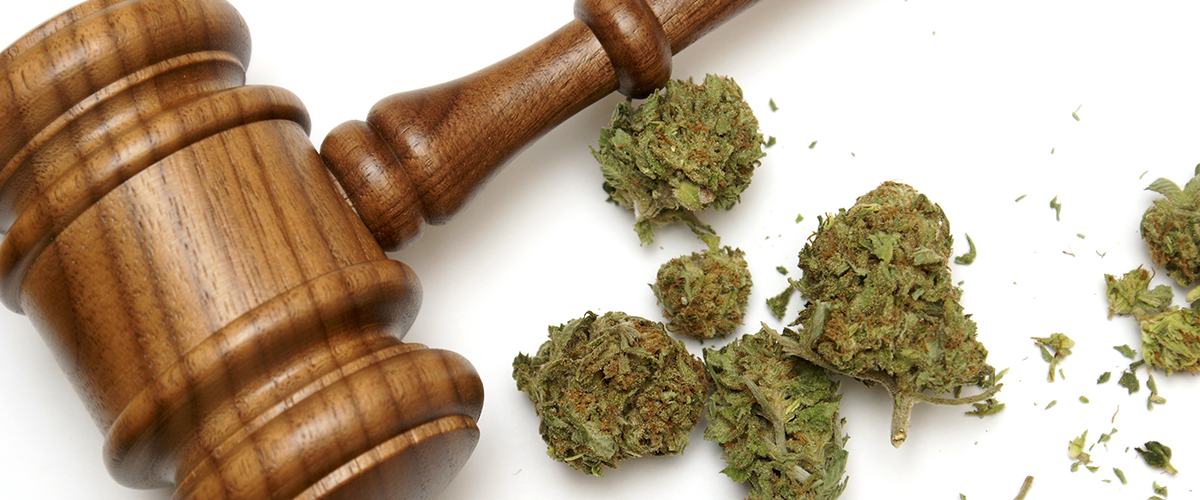 An Unfriendly Administration
Despite its immense growth and creation of jobs, the U.S. marijuana industry currently faces an administration in Washington D.C. that appears opposed to its expansion. U.S. Attorney General Jeff Sessions, a longtime outspoken opponent of cannabis, recently rescinded the federal protections that had permitted state-legal markets to operate without fear of interference.
"The whole industry is under a cloud because no one knows to what extent [Sessions] is willing to interfere with the states," Keith Stroup, co-founder of the National Organization for the Reform of Marijuana Laws (NORML), told CNN. "By the time we get 20 states that have fully legalized marijuana, then I think we'll have enough support to finally convince the federal government to get out of the way."
More than 50 lawmakers responded to the move by sending a letter to Donald Trump, urging him to direct Sessions to not interfere with state-legal marijuana operations. A Republican Senator from Colorado, the first state to legalize recreational marijuana, has protested Sessions' new federal policy by blocking confirmations of several key figures in the Justice Department.
Learn More about the Marijuana Industry
Keep up with the latest cannabis industry news through our news page, or learn more about marijuana by visiting our education page.