As top athletes compete for their home countries at the Olympics, learn about controversy surrounding cannabis use by these competitors.
Cannabis and the Olympics have a very short history together. It is surprising for many to hear that marijuana has only been banned for Olympic athletes for the past two decades, stemming from the 1998 winter Olympics.
It's been 20 years since Canadian Ross Rebagliati won snowboarding's first ever Olympic gold medal at the 1998 Winter Games in Nagano, Japan. Just days later, he nearly lost that medal after he tested positive for THC, the psychoactive compound in marijuana, during post-race drug testing.
Rebagliati was facing disqualification and was even being held in a local jail and questioned by police about his marijuana use. In the end, an appeal overturned the original judgement and allowed Rebagliati to keep his medal.
The most shocking part of this episode? At the time, marijuana wasn't even on the International Olympic Committee's (IOC) banned substances list. It wouldn't be until April of 1998, following the incident in Nagano, that the IOC's executive board would add marijuana to the banned substances list.
Rebagliati retired from snowboard competition in 2000 and now owns a marijuana dispensary in Canada, helping spread the word among fellow athletes and other patients in the Whistler area about the benefits of cannabis.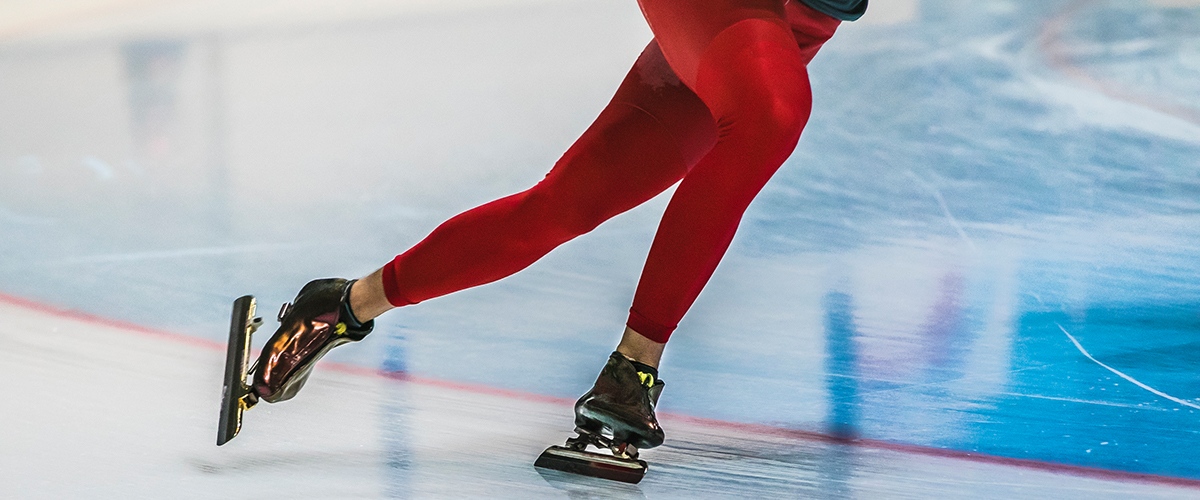 Is Cannabis Performance-Enhancing?
A common question surrounding marijuana's banned status at the Olympics is "why?". Is marijuana considered performance enhancing?
Drugs and other substances don't need to be performance-enhancing in order for the IOC to ban their use. The International Olympic Committee originally banned drugs like marijuana and cocaine because of their illegality – and because they violate the "spirit of sport."
However, there is some argument about what define's "performance-enhancing". The United States Anti-Doping Agency or USADA's former Science Director Dr. Matt Fedoruk adds that the the definition of performance enhancing drugs shouldn't be limited to "making you stronger and faster and being able to jump higher. It's how it affects some of the other parameters that are really important like pain or confidence or some of the things that are a bit more difficult to measure or define analytically."
There is also the fear over an athletes impaired ability. Could a competitor, such as a speed skater, bobsledder, or downhill skier, who is high on marijuana or other substances pose a threat of injury to themselves or others?
WADA Takes Over Testing
WADA is a relatively new organization in the history of the Olympics. Created in 1999, the World Anti-Doping Agency (WADA), which oversees sports testing for a number of sports, including Olympic competition, follows three criteria when establishing its list of banned substances – performance enhancement, danger to an athlete's health, and violation of the spirit of sport.
It is under this criteria that the organization bans cannabis. However, cannabis isn't prohibited out of competition. Back in 2013, the WADA raised the bar of acceptable levels of THC in Olympic athletes. The acceptable level of THC in the body used to be 15 nanograms for Olympic athletes, but now that number is 150 nanograms. This change was to reinforce that marijuana use is only banned during competition, not in the weeks before or after.
Getting caught violating WADA guidelines can result in loss of Olympic medals or disqualification from competition. Athletes sanctioned by the USADA for marijuana generally receive suspensions ranging from three months to a year, depending on the athlete's case and if there was a past violation and whether the drug was coupled with other banned substances.
A History of Use Among Athletes
Although he was the impetus for change in cannabis testing policy by the IOC, Rebagliati is far from the only Olympic athlete affected by the ban on marijuana.
In 2012, American judo athlete Nick Delpopolo was sent home from the London Olympics after testing positive for THC. In the same year, wrestler Stephany Lee was kept off the Olympic team after testing positive at the Olympic trials. Lee said she used marijuana for medicinal purposes and had stopped using in the weeks leading up to the Olympics.
In 2011, WADA reported 445 violations for cannabis or 7.9% of 5,600 adverse test results. In the U.S. around that time, four athletes in the USADA's pool tested positive for THC in 2012 – an insignificant percentage of the 2,776 in-competition tests the agency conducted that year.
Perhaps the most prolific Olympian in modern history, Michael Phelps has racked up a total of 23 Olympic gold medals. In a leaked photo following the Beijing Olympics in 2008, Phelps is seen consuming marijuana. USA Swimming suspended him for three months, and he was forced to issue an apology. However, this incident did little to slow his success, and Phelps never tested positive for banned substances during his swimming career.
CBD as an Alternative
While THC, the main constituent in marijuana, sits at the center of the controversy surrounding the ban of marijuana by the Olympic governing body, CBD presents an alternative, non-psychoactive cannabinoid for competing athletes.
WADA removed CBD from its prohibited substances list starting on the first of the year of 2018, stating that: "Recent scientific literature shows that synthetic cannabidiol is not a cannabimimetic. Therefore, cannabidiol no longer fulfills two of the three criteria to be considered for inclusion on the list."
WADA's new more lenient THC threshold and the fact that it no longer considers CBD as part of its banned substances list opens the door for competing athletes to take advantage of this exciting restorative compound.
Stay up to date on the cannabis movement and all marijuana news here.