The Bay Area city will forgive thousands of convictions for marijuana possession dating back 40 years.
San Francisco will immediately dismiss marijuana misdemeanor convictions and wipe away related arrest records dating back to 1975. At a recent news conference, District Attorney George Gascón announced the decision, which stems from a provision in California's recreational marijuana law that offers a second chance to people convicted of marijuana-related crimes.
"We want to address the wrongs that were caused by the failures of the war on drugs for many years in this country and begin to fix some of the harm that was done not only to the entire nation but specifically to communities of color," Gascón said at a news conference.
CIty prosecutors will also review all marijuana felonies recorded during the same time period, resentencing those appropriate to misdemeanor offenses.
Records of crimes can be barriers to employment and housing. The move will clear these records, providing a second chance to those with marijuana offenses that are no longer a crime.
Gascón said his decision to review people's convictions was weighed heavily by findings in a 2016 study by New Frontier Data. The research found that while black, Latino, and white people consume and sell marijuana at similar rates, black Californians are jailed for related offenses at much higher rates.
"While drug policy on the federal level is going backwards, San Francisco is once again taking the lead to undo the damage that this country's disastrous, failed drug war has had on our nation and on communities of color in particular," Gascón said in a statement. "Long ago we lost our ability to distinguish the dangerous from the nuisance, and it has broken our pocketbooks, the fabric of our communities, and we are no safer for it."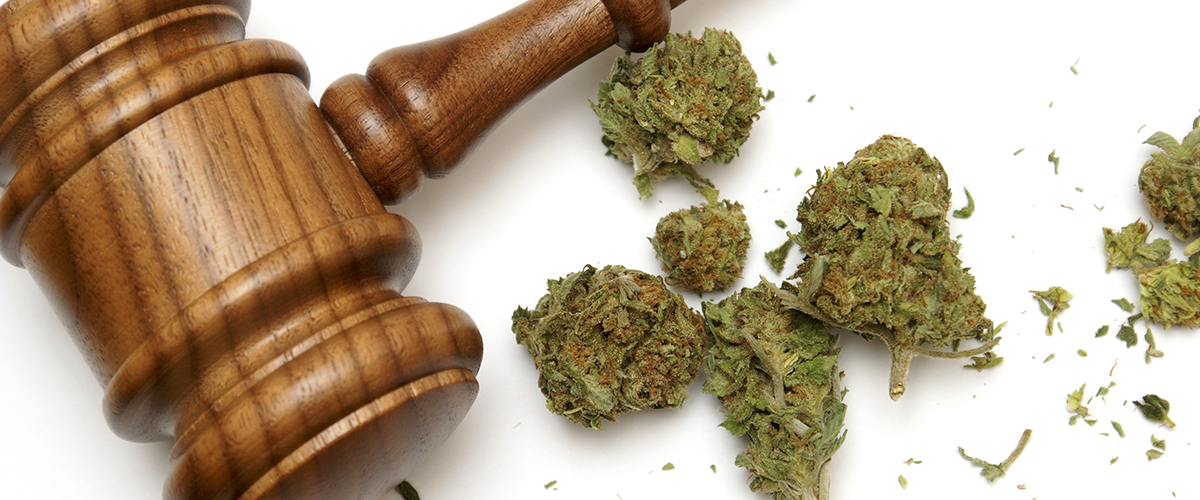 California's Recreational Marijuana Law
In November 2016, voters in California approved Proposition 64, which legalizes the possession and purchase of up to an ounce of marijuana and allows adults to grow up to six plants for personal use. About 75 percent of San Franciscans voted in favor of the measure, the highest margin among all of California's 58 counties.
Within the marijuana measure is language that allows those with misdemeanor marijuana records to have their records expunged. Those with felony offenses can potentially have their convictions reduced, pending a review.
The state law does not make these conviction changes automatically. A person convicted of marijuana-related crimes must petition a court to have the record changed. While around 4,500 people have filed such petitions, the Drug Policy Alliance estimates that there have been around 500,000 arrests for marijuana offenses in California over the past 10 years alone, and up to a million people have reviewable convictions. Most are either unaware of the opportunity to have their records cleared or lack the financial means to petition a court.
San Francisco will make these changes and reviews automatically, without those with prior convictions having to file a petition. Gascón has said he estimates that more than 3,000 marijuana-related misdemeanors will be automatically dismissed, and nearly 5,000 felonies will be reviewed.
"There are thousands of cases that are going to be dismissed at no cost," said San Francisco supervisor Malia Cohen.
Read More Cannabis News
You can learn more about recreational and medical marijuana laws in the United States by visiting our education page.
Keep up with the latest cannabis industry news and developments by regularly visiting our news feed.