Colombia's marijuana production is growing rapidly and the country could soon become a "dominant supplier."
Colombia is aiming to become a global export leader in medical marijuana since legislation passed in 2017 provided a framework for commercial medical cannabis cultivation. The South American country's medical marijuana production is developing rapidly, and industry experts believe that the cannabis producers there will be ready to compete on the global stage by the end of 2018.
Colombia could supply 44 percent of the global demand for medical marijuana in 2018, according to Andrés López, the director of Colombia's National Drug Fund. The board of directors of the National Drug Fund recently authorized the harvest of 40.5 tons of marijuana for export purposes.
Already cannabis producers in Colombia have lined up plans to export pharmaceutical-grade oils and extracts to Canada, which already has a healthy medical marijuana industry and is preparing to legalize recreational marijuana this July. At least three of the companies that have been awarded cultivation licenses in Colombia are headquartered in Toronto, allowing tens of millions of dollars of Canadian capital to fuel robust growing operations in South America.
To encourage the growth of the country's industry, the Colombian government has promised it would respond to new license applicants within 30 days. As of January 29, Colombia's Ministry of Justice had issued 33 licenses for the growing of marijuana and hemp, according to Bogotá-based business publication La República.
"As more countries legalize cannabis for medicinal use, Colombia is positioned to become a dominant supplier to these new countries as they ramp up their own domestic production capacity," said Ryan Douglas, a Colombia-based cannabis growth consultant.
At least six licensed growers planted their first cannabis seedlings last December. With its equatorial sun and tropical rain, Colombia is considered to have a favorable climate for growing marijuana year-round without the need of warehouses, high-powered sun lamps, and climate control. An ideal growing environment combined with the country's robust cut-flower industry and indigenous marijuana strains have Colombia poised to dominate the world's cannabis production.
"I know that 2018 will be a bellwether year for [us] and the Colombian industry as a whole," said Patricio Stocker, president and CEO of one of the Canadian-based medical cannabis companies with a federal license to grow marijuana in Colombia.
"Colombia's natural assets as the global leader in medical cannabis production are being rapidly recognized, and we are receiving a steady stream of calls from the international market asking about production, supply and partnership."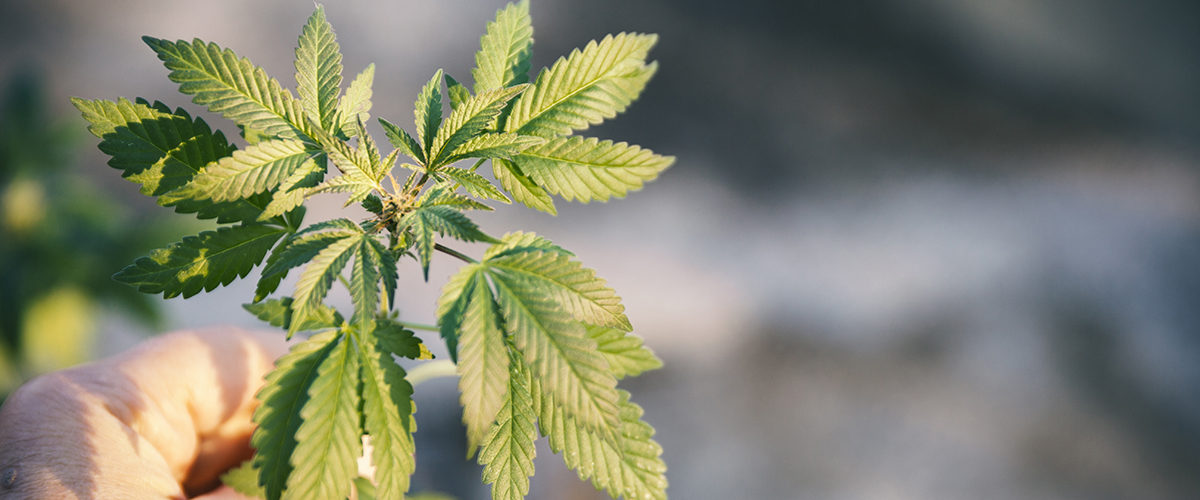 Medical Marijuana in South America
Behind Germany, Colombia is the world's second largest federally regulated medical market. Since 2016, cannabis extracts have been legally available to patients with a doctor's prescription. The country is expected to make full marijuana flower available to patients sometime this year.
Over recent years, medical marijuana legalization has also expanded elsewhere in South America. Besides Colombia, Peru, Chile, and Argentina have passed medical marijuana legalization laws. Uruguay is the first country in the world to fully legalize marijuana, even for personal use.
South American countries Paraguay and Brazil have approved the import of Medical Marijuana, Inc.'s Real Scientific Hemp Oil™ (RSHO™), a natural, full spectrum cannabidiol (CBD) oil extracted from hemp plants, when prescribed by doctors.
Medical Marijuana, Inc. subsidiary HempMeds® Mexico has been shipping its RSHO™ products to patients in Colombia since 2016.
Colombia is one of a handful of countries that have shifted public opinion enough in favor of marijuana to possibly lead to full legalization this year. President Juan Manuel Santos, in his 2016 Nobel Peace Prize acceptance speech, argued that the war on drugs around the world has been a failure and urged countries to rethink their strategies.
Keep Up With Cannabis
You can learn more about medical marijuana by visiting our education page, or keep up with the developing cannabis industry through our news feed.
RSHO™ is available in the United States and in over 40 countries worldwide. Visit the Medical Marijuana, Inc. online store to get CBD hemp oil delivered right to your doorstep.