Peron was one of the first to advocate for the medical use of marijuana for patients diagnosed with AIDS.
One of the nation's first advocates of medical marijuana, Dennis Peron, passed away last week at the age of 72. The legendary cannabis activist was a driving force in the legalization of medical marijuana in California, the first of now 29 states to do so.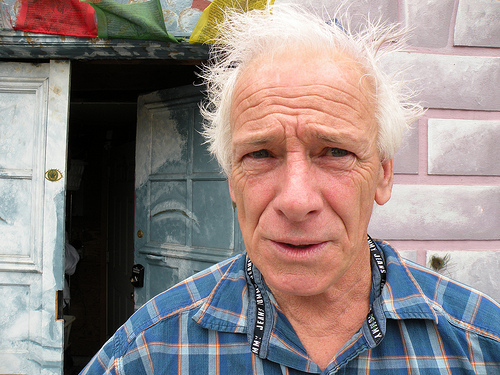 Peron served in the Air Force in the Vietnam War before moving to San Francisco, where he openly dealt marijuana from a market on Castro Street decades before medical marijuana was legalized in California in 1996.
Amidst the AIDS epidemic that rocked San Francisco in the 1980s, Peron actively advocated for the benefits of medical marijuana for those diagnosed with the disease. In 1991, he founded the first public cannabis dispensary in the United States, originally called the San Francisco Cannabis Buyers Club. The medical cannabis club, after having served 9,000 people, was closed by a San Francisco Superior Court judge in 1998.
The police arrested Peron for selling cannabis several times over the years. In many cases, he was able to beat the charges with the help of Tony Serra, a renowned civil rights attorney. In the late 1970s, he was arrested in possession of 200 pounds of marijuana and sentenced six-months in jail. At one point, he was shot in the leg by a police officer.
Along with other local leaders, including Mary Jane Rathbun and Dr. Donald Abrams, Peron was instrumental in the passing of an ordinance that legalize medical marijuana in the city of San Francisco. He then continued his cannabis advocacy and helped in the effort to pass Proposition 215, which legalized medical marijuana statewide.
During some of the last years of his life, Peron moved to a 20-acre farm in Lake County, where he grew and freely gave away marijuana to those seeking it for medical purposes.
Last year, Peron was honored by San Francisco's Board of Supervisors for his impact on the legalization of medical marijuana. During the meeting, one supervisor referred to him as "the father of medical marijuana."
According to the San Francisco Chronicle, Peron died in a hospital in San Francisco. He had been reportedly diagnosed with late-stage lung cancer.
Peron's Lasting Legacy
Peron's efforts to legalize medical marijuana in San Francisco and then California played a significant role in the expansion of legalized marijuana throughout the United States. He was compelled to have medical marijuana legalized, particularly for AIDS patients, after his partner Jonathan West passed away from the disease in 1990.
A year after West's death, Peron had collected enough signatures to place Proposition P, a measure that called for the legalization of medical marijuana within San Francisco's city limits, on the citywide ballot. That measure passed in 1991, garnering an 80 percent vote of approval.
Five years later, in memory of West, Peron and allies conceived Proposition 215, which proposed legalizing medical marijuana statewide in California. Despite the measure facing heavy opposition from political groups and police agencies, 55.58 percent of Californians voted in favor, making California the very first state to legalize medical marijuana.
"The coalition was pretty forceful," Peron said in an interview with Leafly. "They just wanted change. They didn't want people to go to jail for marijuana. And if it helped patients, why can't they have it? Why? We asked that question again and again. We never stopped asking."
Since California's medical marijuana law, 28 additional states and Washington D.C. have passed their own laws permitting the use and possession of marijuana for medical purposes.
Public attitudes around medical marijuana have shifted significantly in recent years, and more states are expected to pass medical marijuana laws in the coming year.
California is also one of nine states to have since legalized marijuana for recreational use.
"The city and the country has lost a cannabis leader who lived life on the edge," Terrance Alan, a member of San Francisco's Cannabis Commission, told the San Francisco Chronicle. "[Dennis Peron] lived his whole live on the edge, and that's what allowed us to lead in cannabis."
Learn About Medical Marijuana
Keep up with the growing cannabis industry through our news feed.