A solid 57 percent of Michigan voters said they would vote in favor of a measure to legalize recreational marijuana.
Michigan voters would likely approve a statewide ballot measure to legalize recreational marijuana, according to the findings of a recent poll. A survey commissioned by TV station WDIV Local 4 and the Detroit News found that 57 percent of Michigan voters support adult-use marijuana legalization.
A statewide recreational marijuana ballot measure, the Michigan Regulation and Taxation of Marihuana Act, is likely to be presented to Michigan voters this coming November.
According to the poll, only 36.7 percent of Michigan voters said they would oppose the measure if it were presented to them in November, while 6.7 percent remained undecided.
The poll, conducted by the Glengariff Group, Inc., surveyed 600 Michigan residents who would likely vote in November's 2018 General Election.
Party Affiliation and Past History with Marijuana Major Indicators
The poll's findings suggest that one's party affiliation and personal history with marijuana significantly influenced attitudes on the legalization proposal.
Of Michigan voters who consider themselves Strong Democrats, 71.5 percent said they support the marijuana measure, while 24.3 opposed it. Support among Strong Republicans was found to be 43.5 percent, with 53.4 percent saying they opposed legalizing adult use marijuana.
The greatest influence on a Michigan voter's position was whether or not they had previously used marijuana at some point in their lives. Among the 47.5 percent of voters who had tried marijuana at least once, 72.7 percent supported the measure and only 22.8 percent opposed it. Of the 48.8 percent who had not had marijuana before, only 40.6 percent supported the measure, and 51.5 percent were opposed.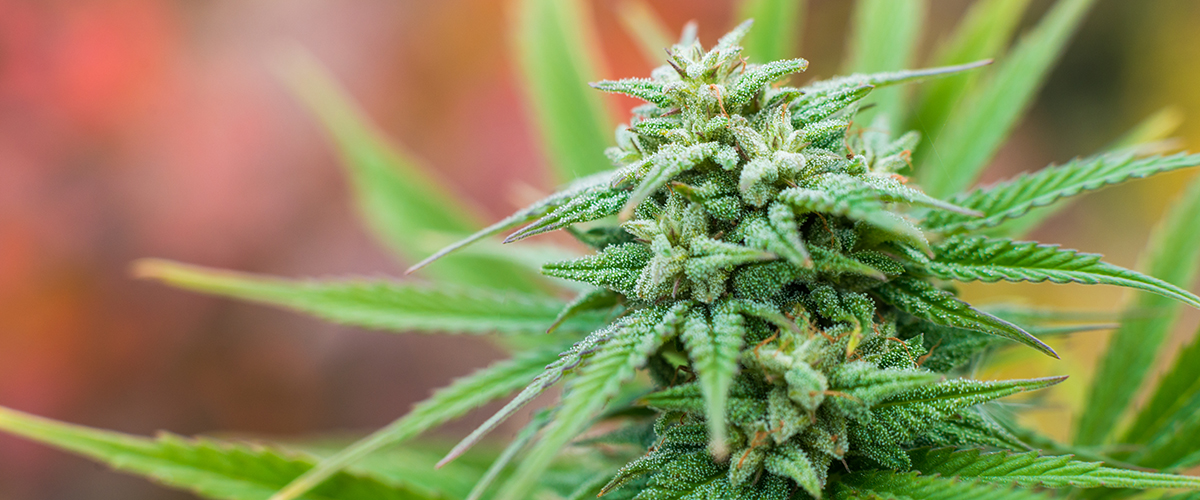 What's the Michigan Regulation and Taxation of Marihuana Act?
The Michigan Regulation and Taxation of Marihuana Act is a ballot measure that proposes establishing a statewide commercial marijuana production and sale licensing program. If approved, the measure would permit adults 21 years and older to possess up to 2.5 ounces of marijuana on their person and 10 ounces at home for personal use. The law would also allow adults to grow up to 12 plants at home.
Adults would be able to purchase marijuana at state-approved dispensaries. The measure proposes applying a 10 percent excise tax and a 6 percent sales tax, with money going to support K-12 public schools, road construction, and local governments. Local government would be given the option of whether and where marijuana businesses are permitted in their community.
The cultivation of hemp would also be legalized under the ballot initiative. Hemp is a low-tetrahydrocannabinol (THC) cannabis plant used to make textiles, food, clothing, and cannabidiol (CBD) hemp oil supplements.
Last November, the Coalition to Regulate Marijuana Like Alcohol submitted roughly 363,000 signatures to secure a spot on the upcoming general election ballot for the measure, far more than the 252,523 signatures needed. The secretary of state has not yet formally approved the measure.
The Coalition to Regulate Marijuana Like Alcohol is supported by national and local advocacy organizations, including the Marijuana Policy Project, the National Cannabis Industry Association, the ACLU of Michigan, the Drug Policy Alliance, Michigan NORML, the National Patients Rights Association, and MI Legalize.
While the measure has not yet been officially approved for the upcoming ballot, multiple opponent campaigns have already formed in Michigan.
Learn Where Marijuana is Legal
If Michigan were to legalize recreational marijuana in November, it would be the tenth U.S. state to do so. Michigan is already one of 29 states to have legalized medical marijuana.
You can learn more about U.S. marijuana laws by visiting our education page, or keep up with cannabis industry developments through our news feed.