Thanks to expanding marijuana legalization worldwide, the legal international cannabis market is expected to continue its upward trend in growth over the next decade.
The global cannabis market is expected to continue its remarkable growth over the next decade, according to a new analysis by European investment bank Bryan, Garnier & Co. The in-depth report projects that the "rapidly expanding industry" will potentially grow by more than 1000% and reach $140 billion by 2027.
The cannabis industry's expected upward momentum is directly related to a significant expansion in both medical and recreational marijuana legalization, according to the Bryan, Garnier & Co. report.
"Not only is there already a sizeable black market to take share from, but legalisation itself seems to be creating its own momentum," the report states, according to Reuters.
Worldwide Trend of Marijuana Legalization
After nearly a century of marijuana prohibition, over recent years significant progress has been made in marijuana legalization in the United States and around the world.
For example, in the last few years alone, marijuana in some capacity has been legalized in the following countries: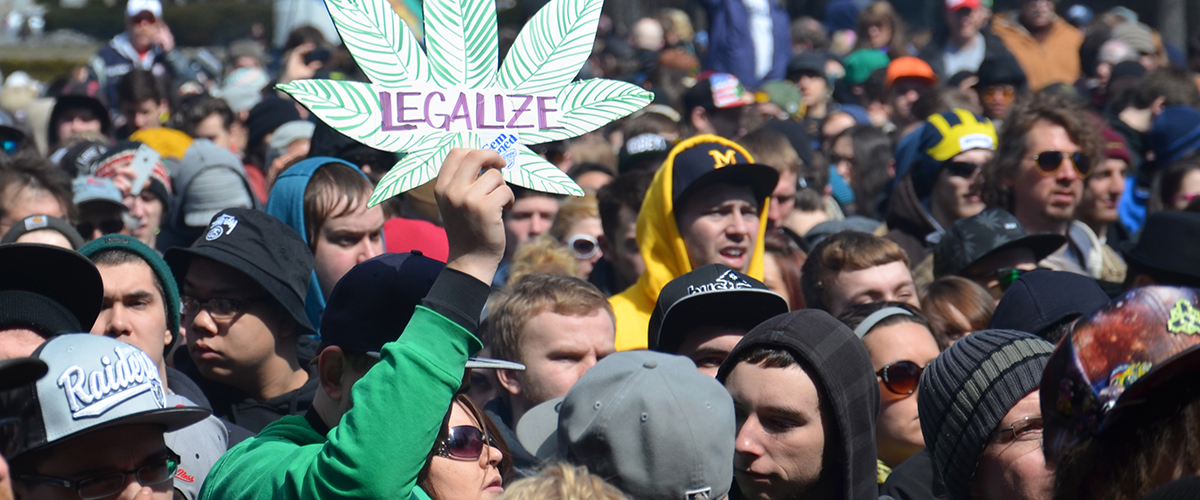 In the United States, while marijuana remains prohibited under federal law, more than half of the nation's states have legalized cannabis at some level. Twenty-nine states so far have legalized medical marijuana, and Oklahoma voters getting the opportunity this June to decide on whether to establish a state-regulated medical marijuana program.
Nine U.S. states have legalized recreational marijuana. Most notably, California began adult use cannabis sales on January 1 and is expected to soon be home to a $6.46 billion market. Earlier this month, Vermont became the latest state to legalize recreational marijuana, and the first to do so via an act of lawmakers. Similar legislative efforts to legalize adult use marijuana are underway in New Jersey.
Additionally, throughout the world, marijuana use and social attitudes toward cannabis are climbing. The 2016 World Drug Report by the United Nations Office on Drugs and Crime (UNDOC) found that cannabis is the most commonly used substance in the world, with an estimated 182.5 million people using it in 2014.
Other reports have found evidence that cannabis is more regularly being used as a substitute for alcohol, particularly by millennials.
Cannabis Industry Still on the Rise
While the cannabis market projections by Bryan, Garnier & Co. are among the most enthusiastic of the recently published market forecasts, all have indicated they expect the cannabis industry to continue growing.
A year ago, Ameri Research projected that the global legal marijuana market would surge from $14.3 billion in 2016 to $63.5 billion by 2024.
Around the same time, Grand View Research, Inc. released its cannabis market research report, projecting the global medical marijuana market alone would grow at a compound annual growth rate of 17.1 percent to reach $55.8 billion by 2025.
Keep Up With Cannabis
The cannabis market's potential in the coming years will continue to be directly influenced by whether countries continue to legalize the sale of medical and recreational cannabis. You can keep up with the latest developments in the cannabis industry by regularly visiting our news page.