The stop-gap budget deal passed by Congress this month temporary extended medical marijuana protections for a couple of weeks.
The United States medical marijuana industry and its patients can breathe easy, at least for the next couple of weeks. The appropriations rider that prohibits the U.S. Justice Department from using federal funds to interfere with state-legal medical marijuana operations was extended once more.
Under the terms of the stop-gap federal budget deal approved by Congress on January 22, these medical marijuana protections, known as the Rohrabacher-Farr amendment, were extended until the budget deal expires on February 8.
"Medical marijuana protections still remain until that date," Michael Correia, director of government relations for the National Cannabis Industry Association, confirmed in an email to Marijuana Business Daily. "We're working on maintaining these provisions in a longer-term budget."
This is the seventh time the amendment has been temporarily extended via a continuing resolution from Congress.
What is the Rohrabacher-Blumenauer Amendment?
While marijuana remains prohibited under federal law as dictated by the 1970 Controlled Substances Act, 29 U.S. states have passed their own laws establishing medical marijuana programs and permitting patients to possess and use cannabis for medicinal purposes.
Because of the discrepancy between federal and state marijuana laws, the Rohrabacher-Blumenauer amendment, originally passed by Congress in 2014 as part of an omnibus spending bill, was implemented to protect states that had legalized medical marijuana.
The amendment prohibits the U.S. Department of Justice from using federal funds to prevent states from implementing their own medical marijuana programs or for prosecuting medical marijuana patients who are compliant with state law.
As an appropriations rider, the Rohrabacher-Farr amendment must be renewed as part of the annual spending bill. This means that the protections are vulnerable to any budget approval delays or government shutdowns, which would make the protections no longer enforceable and create legal uncertainty.
The amendment's long-term fate remains in doubt. With the next government funding deadline looming, there are concerns growing on Capitol Hill that Republicans and Democrats will be unable to reach a long-term budget deal by February 8. Congressional leaders have so far been unable to come to an agreement on immigration, the Deferred Action for Childhood Arrivals (DACA) program, and other issues.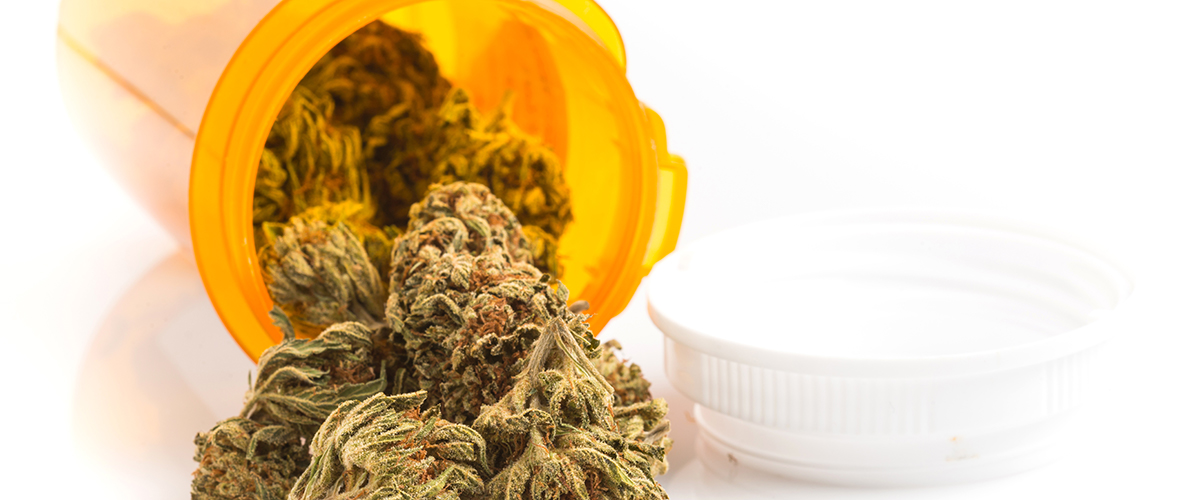 What's Next for Medical Marijuana Protections?
With the Trump administration's recent efforts to curb legal marijuana, having the Rohrabacher-Farr amendment in place is of particular importance to the cannabis industry and those that rely on cannabis.
Despite public favor for marijuana legalization being at an all-time high, the Trump administration has made multiple attempts to interfere with states that have passed their own cannabis legislation.
U.S. Attorney Jeff Sessions last year encouraged Congress to eliminate the Rohrabacher-Farr protections so that his Justice Department could enforce marijuana law. Only weeks ago, he rescinded the Cole Memo, a 2013 federal policy that had directed attorney generals to not prioritize interfering with state-legal cannabis.
Sessions' efforts to attack the nation's legal marijuana market have been met with criticism by lawmakers, advocates, cannabis businesses, and medical marijuana patients. They've also prompted lawmakers to introduce new legislation in an effort to establish long-term marijuana policy changes.
For medical marijuana protections to be in place permanently, Congress would need to approve a stand-alone bill. Earlier this month, California Rep. Barbara Lee introduced legislation in the U.S. House that would protect marijuana states from federal enforcement. Last summer, New Jersey Sen. Cory Booker introduced a wide-reaching bill that would end federal prohibition on marijuana. However, there's no indication that these bills will gain any real traction.
Keep Up With Medical Marijuana News
You can learn more about the nation's complex marijuana laws, including a history of how cannabis became legal in the first place, by visiting our education page. Keep up with the ever-developing cannabis industry through our news feed.