A pro-legalization Congressman from Oregon has created a PAC to target and unseat his anti-cannabis colleagues.
In what could be a big development in cannabis news, lawmakers who oppose the legalization of marijuana could soon face opposition from a politician action committee headed up by one of their own. Rep. Earl Blumenauer, a Portland Democrat who is Oregon's leading marijuana advocate in Congress, has formed the Cannabis Fund to help unseat anti-cannabis lawmakers.
The PAC's Objective
Blumenauer's PAC will actively work to defeat fellow lawmakers who are standing in the way of marijuana law reform.
Under federal law, marijuana for any purpose is prohibited and classified as a Schedule I substance by the Controlled Substances Act. Twenty-nine states have passed their own laws permitting medical marijuana, and eight of those states have taken the extra step to legalize the recreational use of marijuana. Some analysts already believe cannabis prohibition will inevitably come to an end.
More than 9 out of 10 Americans support medical marijuana legalization, and 8 out of 10 American military veterans are in favor of allowing federal doctors to recommend cannabis to veterans.
For over 20 years, Blumenauer has been a U.S. Representative for Oregon, where both medical and recreational marijuana has since been legalized. Marijuana and drug reform is one of Blumenauer's top objectives, and he's a member of the bipartisan "Cannabis Caucus," a group of lawmakers that have joined forces to further congressional action on cannabis.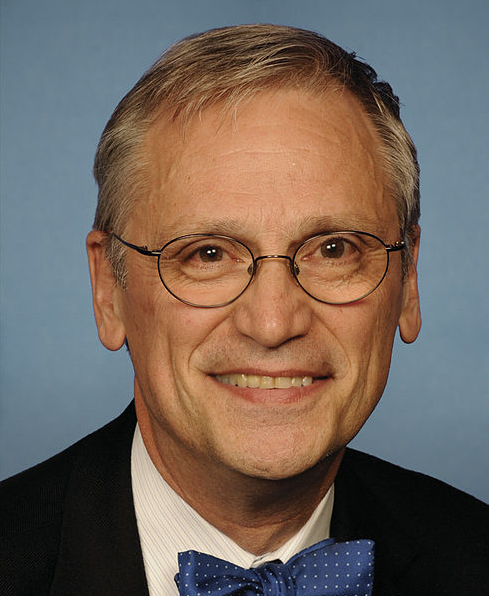 "The American People overwhelmingly support cannabis reform, and we can have more support than ever in Congress," said in a statement to the Statesman Journal. "I launched the Cannabis Fund to keep up this momentum.
"I want to see even more pro-cannabis candidates elected to Congress and continue the wave of reforms happening at the state level. And we want to make clear that there are consequences for those elected officials opposing what a majority of the public supports."
The Cannabis Fund's First Target
Blumenauer has said that his PAC will first focus on putting pressure on Republican Rep. Pete Sessions, a staunch cannabis prohibitionist who has represented Texas's 32nd District since 2003.
Chairman of the House Rules Committee, Sessions earlier this year helped block a vote on an amendment by Blumenauer that would have eased restrictions for veterans trying to get medical marijuana through the Department of Veterans Affairs.
Later, Sessions helped to temporarily block the amendment that protects state-level medical marijuana regulations from Justice Department interference.
"We're going to be putting up some billboards in Pete Sessions' district … It's going to feature a veteran and ask the question why Pete Sessions doesn't want him to have access to his medicine," Blumenauer said, according to the Statesman Journal.
"We're going to make the point that there are consequences," he added later. "This is not a free vote."
Potential Long-term Impact of the Cannabis Fund
Marijuana policy at the state level has already shifted significantly in recent years. Last year alone, voters in eight states approved measures to legalize medical or recreational marijuana. Today, more than half of U.S. states have legalized marijuana in some capacity.
With support for legalizing the use of marijuana now at an all-time high among Americans, even among historically conservative Republicans, Blumenauer's PAC could put more pressure on lawmakers. The PAC's efforts could help voters to become more educated as to whether their representatives support legalization, and encourage them to prioritize cannabis policy when they head to the ballot box.
Learn More About U.S. Marijuana Laws
Despite marijuana remaining illegal under federal law, nearly 30 U.S. states have passed their own cannabis policies. Learn more about current marijuana laws in the U.S., including in the state where you live, through our education page. You can keep up with legislative developments through our cannabis news page.