Trump last month declared the opioid overdose crisis "a national health emergency," but his Opioid Commission refuses to acknowledge medical marijuana as an alternative treatment for chronic pain.
Taking the lives of more than 100 Americans everyday, the opioid epidemic is considered by lawmakers and public health officials as one of the nation's most pressing issues. Even President Donald Trump has gotten involved in the effort to address the health crisis, issuing a Public Health Emergency Declaration to pledge resources meant to overcome it.
"Addressing it will require all of our effort, and it will require us to confront the crisis in all of its very real complexity," Trump said during a speech from the White House. "As Americans, we cannot allow this to continue. It is time to liberate our communities from the scourge. We can be the generation that ends the opioid epidemic."
The emergency declaration, which will last 90 days but can be repeatedly renewed, will:
Give states more flexibility in how to use federal funds, allowing them to temporarily shift money to target opioid addiction

Speed up the hiring process at the Department of Health and Human Services

For opioid treatment, expand the use of telemedicine and the permit prescriptions without seeing a doctor in person

Make Dislocated Worker Grants available to those with opioid addictions

Open up funding from the Public Health Emergency Fund, which currently has $57,000 in it
Trump's response to the crisis falls short of the request from the White House Commission on Combating Drug Addiction and the Opioid Crisis, which in August urged him to declare a national emergency. A public health emergency ranks below a national emergency, which would have opened up billions of dollars from the Disaster Relief Fund.
"America is hemorrhaging lives by the day because of the opioid epidemic, but President Trump offered the country a Band-Aid when we need a tourniquet," said Sen. Edward J. Markey (D-Mass.) following Trump's speech. "Today's announcement is nothing more than a dog-and-pony show in an attempt to demonstrate the Trump administration is not ignoring this crisis."
The report by Trump's opioid commission, headed by outgoing New Jersey Gov. Chris Christie, listed 56 recommendations to address the crisis but failed to include medical marijuana's potential as a solution.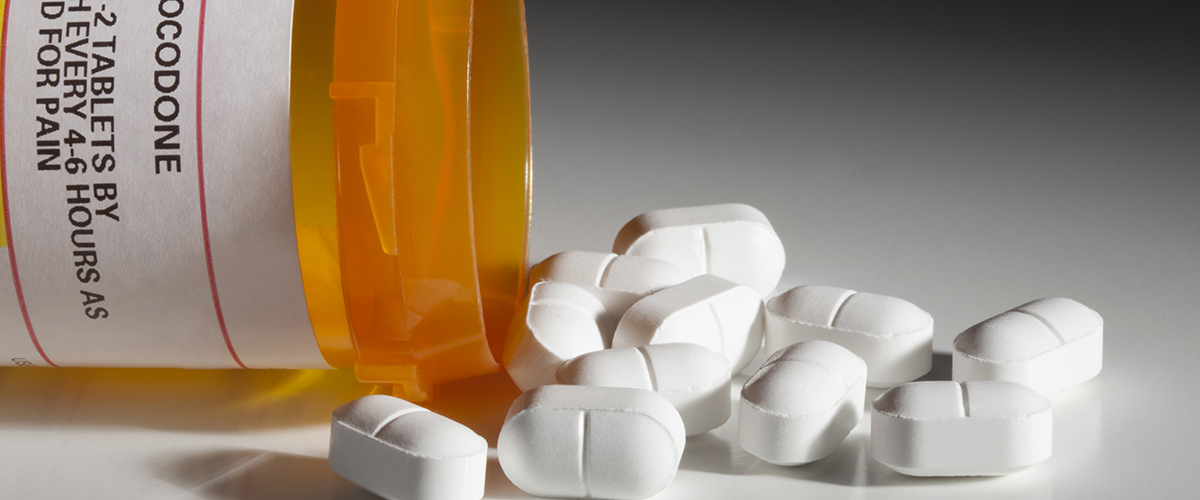 Is Cannabis a Safer Alternative?
A growing body of evidence suggests that cannabis serves as a safer alternative for treating pain, including a review of more than 10,000 studies that was published by the National Academies of Sciences, Engineering and Medicine this year. Earlier this year, researchers found evidence that cannabidiol (CBD), a natural cannabinoid found in cannabis, reduces the cravings and withdrawal symptoms associated with opioid addiction. Additionally, opioid-related hospitalizations and deaths have dropped in states after marijuana became legal.
In a recent letter to Trump urging him for more resources to address the crisis, Christie wrote, "The Commission acknowledges that there is an active movement to promote the use of marijuana as an alternative medication for chronic pain and as a treatment for opioid addiction. … The Commission found this very disturbing."
Medical marijuana is currently prohibited federally, but legal in 29 states. U.S. Attorney General Jeff Sessions, a vocal opponent of medical marijuana, is now being sued by a 12-year-old Colorado girl with epilepsy who aims to legalize medical marijuana nationwide. Trump officials have said they intend to roll out more initiatives to address the opioid crisis, although specifics have not yet been provided.
Learn More About How Cannabis May Help the Opioid Crisis
Learn more about cannabis's pain-relieving properties and how it can potentially help address the nation's opioid epidemic and possibly be an alternative to prescription medications by visiting our education page.