A new memo by the U.S. Attorney General urges federal prosecutors to seek the death penalty in large-scale drug trafficking cases.
Attorney General Jeff Sessions last week issued a new memo providing guidance to federal prosecutors to how to apply the death penalty to certain drug-related crimes, including those "dealing in extremely large quantities of drugs."
In the one-page memo, Sessions advised U.S. attorneys to use a statute that gives them the ability to seek the death penalty on large-scale drug crimes that are also connected to murder. The statute, in place since 1994, has not been used to seek the death penalty before.
"Congress has passed several statutes that provide the Department with the ability to seek capital punishment for certain drug-related crimes," the memo reads. "Among these are statutes that punish certain racketeering activities (18 U.S.C. § 1959); the use of a firearm resulting in death during a drug trafficking crime (18 U.S.C. § 924(j)); murder in furtherance of a continuing criminal enterprise (21 U.S.C. § 848(e)); and dealing in extremely large quantities of drugs (18 U.S.C. § 3591(b)(1)).
"I strongly encourage federal prosecutors to use these statutes, when appropriate, to aid in our continuing fight against drug trafficking and the destruction it causes in our nation."
The recommendations by Sessions are said to be part of the White House's effort to fight the opioid epidemic. More than 90 Americans die from fatal opioid overdose each day, with nearly half related to prescription opioids. His memo also proposed expanding the use of data analysis tools from the Opioid Fraud and Abuse Detection Unit and appointing an opioid coordinator in every U.S. district.
Donald Trump has declared the opioid overdose crisis "a national health emergency," and last year created an Opioid Commission to study the issue and provide recommendations on how to address it. Recently, he also called for some drug dealers to be sentenced to death.
Any attempt by federal prosecutors to impose the death penalty for a case where homicide is not also involved will likely be challenged by groups like the ACLU.
"Drug trafficking is not an offense for which someone can receive the death penalty," said ACLU Deputy Director Jesselyn McCurdy, in a statement. "The Supreme Court has repeatedly and consistently rejected the use of the death penalty in cases where there has been no murder by the convicted individual."
Threat to State-Legal Marijuana?
While Sessions' memo focuses primarily on opioids, federal law does not specifically limit prosecutors to pursue the death penalty for opioid-related trafficking and racketeering. Some in the cannabis industry are concerned the memo permits using the death penalty against owners of the nation's largest marijuana businesses.
While 29 states have legalized medical marijuana, and nine have legalized recreational marijuana, under federal law marijuana remains illegal under the Controlled Substances Act.
U.S. statutes define an "extremely large" quantity of drugs as distributing at least 600 times the amount of a given substance that would bring penalties of five to 40 years in prison. Some state-licensed marijuana businesses cultivating more than 60,000 marijuana plants or possessing more than 60,000 kilograms of cannabis could, theoretically, under federal law fall under distributors of "extremely large" quantity of drugs.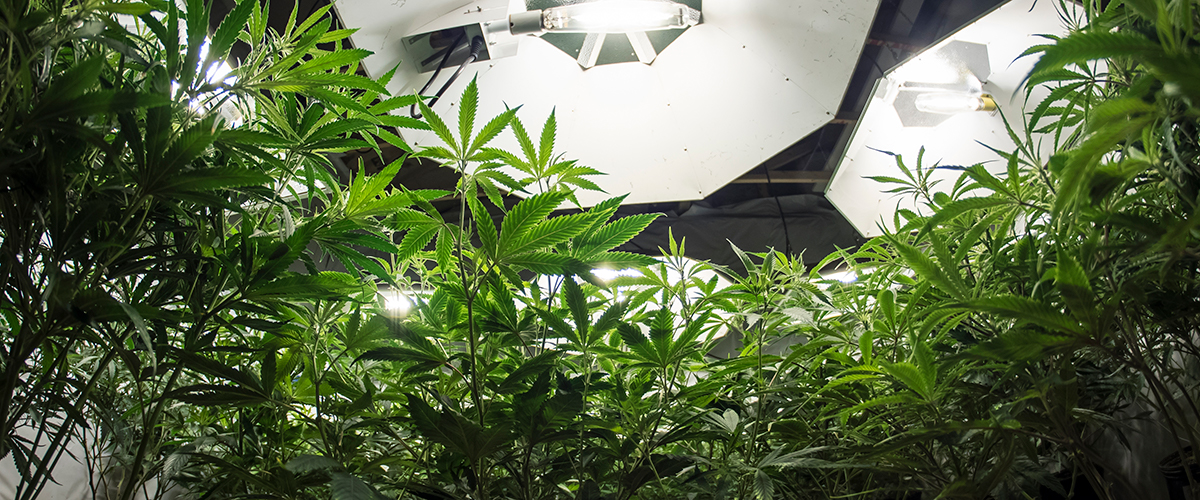 The cannabis industry is weary of Sessions' intentions because of his historic anti-marijuana views. Earlier this year, Sessions rescinded an Obama-era policy that directed federal prosecutors to not prioritize enforcing federal marijuana law and last year requested that Congress give him the green light to go after medical marijuana.
"To not acknowledge the difference between a regulated cannabis business and a heroin kingpin is unfathomable," Adam Spiker, executive director of the Southern California Coalition, a cannabis business trade group, told NBC News. "We will stand up against these outdated, draconian policies."
Other industry leaders believe the threat of Sessions' new policy affecting state-legal marijuana business owners is low.
"I think it's still very theoretical," Sam Kamin, a University of Denver law professor who specializes in both death penalty and marijuana law, recently told The Cannabist. "I don't think anyone thinks the federal government is going to seek the death penalty against a state-licensed business. But what it highlights is this enormous disconnect with federal and state law."
Aaron Smith, the executive director of the National Cannabis Industry Association, also dismissed the potential of Sessions' new policy being a threat to cannabis business owners, referring to it as "just bluster."
Evidence suggests that marijuana could be beneficial for addressing the nation's opioid epidemic, serving as a safer alternative. Trump's opioid commission did advocate for the development of non-opioid pain relievers as one method for combatting the crisis, but dismissed medical marijuana as a viable option, despite evidence indicating otherwise.
Latest Cannabis News
Visit our news page for regular coverage on the latest updates on the cannabis industry.